Meet Cherry. Retail Sales Assistant.
Back home in the Philippines I used to work in an office. I sat in front of a computer all day taking calls and doing lots of paperwork and administrative things. It was very boring, and no matter how much I did, I never felt like I was being productive.
At Primark, it's totally different. I'm a retail sales assistant and I work on the tills. If it's not busy, I'll help out in other departments, but it's almost always busy. I like it that way. You're never just standing around waiting for customers. And because it's busy, there's more chance of getting extra shifts as well.
I'm a mother of three
I've got three boys. They're ten, nine and two. Looking after them is a full-time job so I only work for Primark part-time. I do four hours every Saturday, but I also do extra hours whenever I can, as long as it works with my schedule. My husband works from 2pm-11pm, so I do a lot of mornings while he's with the kids.
I'm happy with my part-time role for the moment because my youngest son is only two. Maybe when he starts going to school I'll look for more hours, but right now my job suits my lifestyle perfectly.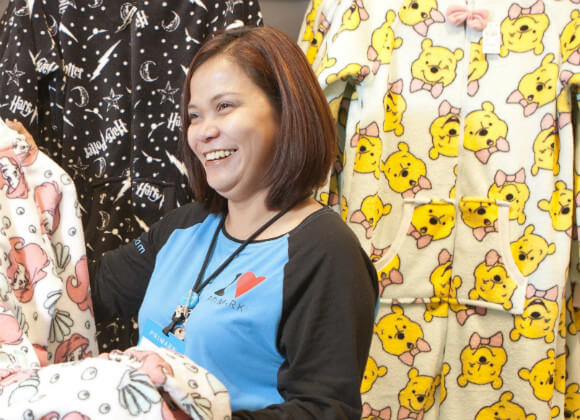 My job is like stress relief
I love working here. It's like stress relief for me. I spend so much of my time looking after my boys and making sure they're ok, so when I'm at work it feels like an escape almost. That's why I'm always telling my husband how much I need to work and why I'm always picking up extra shifts in the morning when he's at home. It gives me a real sense of balance in my life, and I like that.
I love working here. It's like stress relief.
My managers trust me
The best thing about working at Primark is they trust you to get on with things. To do them in your own way. Sure, if they think there's a better way of doing something, they'll tell you. But I feel like they have faith in me. And because they have faith in me, I'm able to do my job better and be more productive.
Recently viewed jobs
No recently viewed jobs found.