Meet Alvaro. Department Manager.
Every day there are different challenges, and no two days are the same. It keeps me on my toes and often makes me think outside the box to find solutions to all types of different situations.
I'm someone who gets bored if I'm not being challenged and Primark gives me the confidence to trust my judgement, push myself and discover what I'm capable of.
On-the-job Training
I trained at different volume stores during my first three months with Primark. I was able to travel and see our Danbury store. Once my store was officially open, I had a coach that came from Ireland, and they spent 4 months working alongside me and training me in all aspects of what I would be doing as a Department Manager. The amount of resources available to all employees allows everyone to be successful in their role.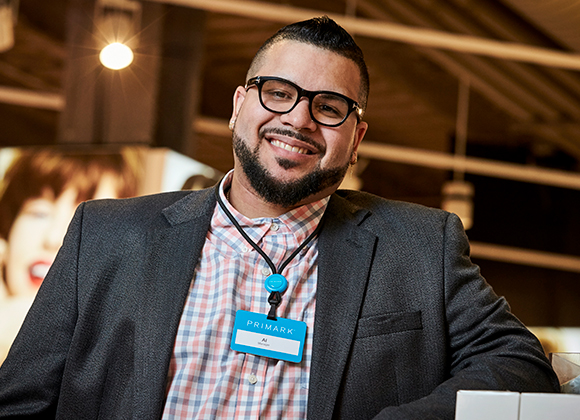 Say Cheese
I do photography as a part-time hobby. Primark allows me to hone my craft by giving me my schedule in advance and being flexible with requests for time off. I appreciate having an employer that understands the need for work/life balance and supports all my passions.
Every day there are different challenges – no two days are the same at Primark.
A great place to work
Primark is not only a wonderful place to shop, but it is also a great place to work. The friendly and energetic environment has made it one of the best places I have ever worked. I love everyone's enthusiasm not just for fashion, but for helping customers find what they need. It's a cool thing to witness on a daily basis.
Recently viewed jobs
No recently viewed jobs found.