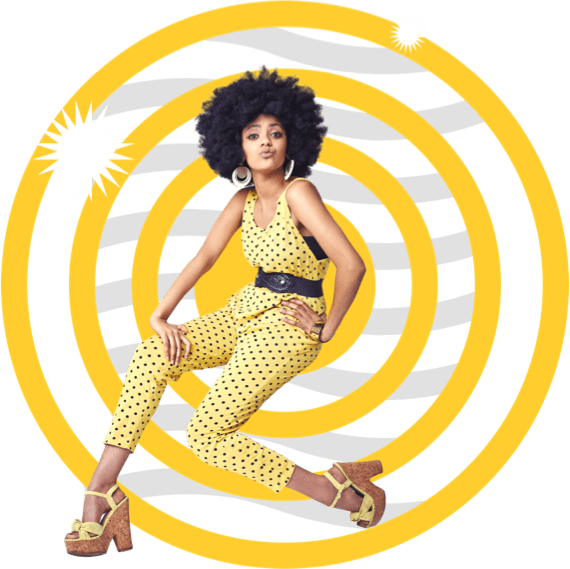 BECAUSE PEOPLE ARE MORE THAN YOUR DAY JOB
Ambitious? So are we. Unique? That's us! If you're ready to make a difference within the world of retail, you've come to the right place. As a global retailer leading the way within our industry, we're all about bringing fun, practical and fashion-first products to the world. That's what our people love about working with us. But it's not just the affordable fashion our teams love. It's our values, unwavering support, and the passion we share.
Join us and turn your potential into real career success. Transform curious customers into loyal returning customers. Create unique in-store experiences across the sales floor. Make people smile and explore our growing network. Whether you join with no experience or several years of knowledge, you'll make a big impact at Primark. Because this is where you can thrive. If you're a born communicator, a passionate team player and fashion is your thing – this is the place for you.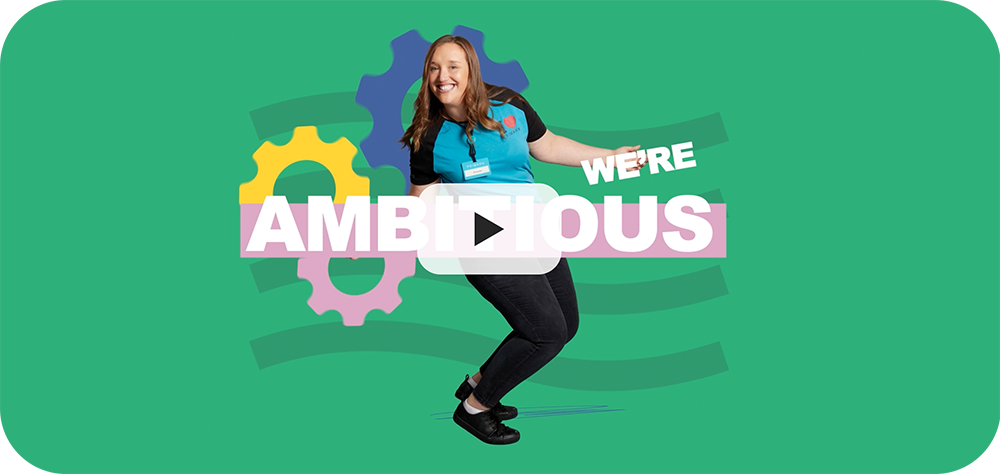 Yes, we're a major player in retail fashion, but this is more than selling clothes, this is being part of something unique. We do things differently, we operate swiftly, we have fun together, we put people first. We're global, and our sheer size and scale means world-class experiences – whether that's with customers on the sales floor, with local communities where we live & work, or for the sustainability of our planet. We'll trust you to take charge of your impact, giving you the training and full support to thrive, contribute and achieve. Fashion moves fast, and so do we, because that's retail our way.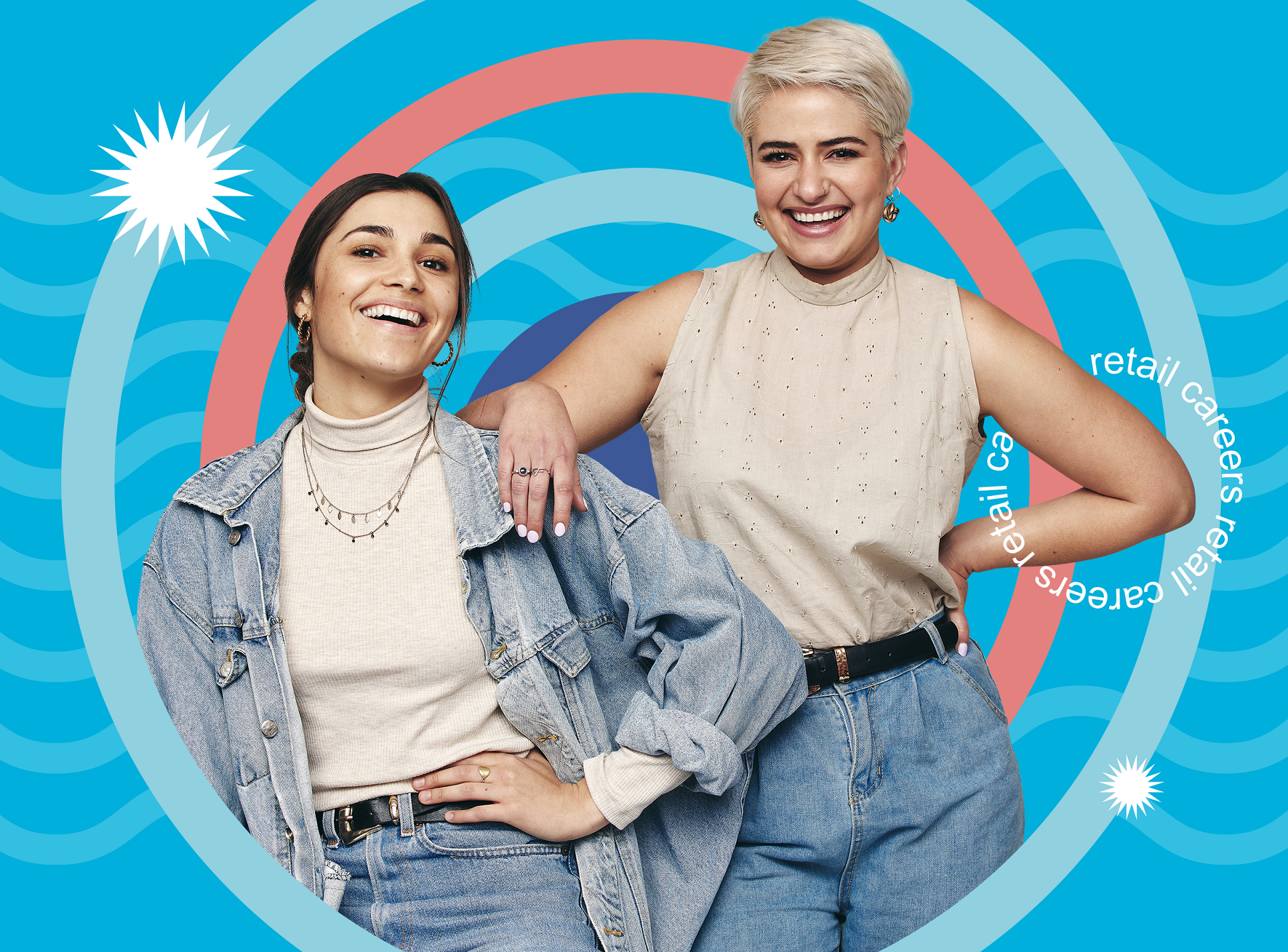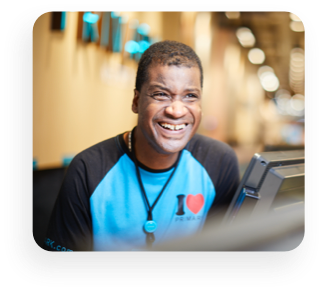 Colleagues
Primark is growing, and our teams are growing with it. This is a unique opportunity to join one of our three teams and build a rewarding career with Primark.
As an hourly colleague, you may join as a Retail Assistsant – focused on driving Sales – where you'll bring your own passion and flair for fashion to help create a seamless shopping journey for our customers. Or, you as a People & Culture Assistant, you'll cultivate an engaging and elevated experience – for customers and team members. As an visual team member, you'll play a pivotal role in creating a unique and incredible shopping environment for our customers. And, you'll enjoy consistent schedules & hours,, opportunities for personal growth, and impactful work. Because you put people first.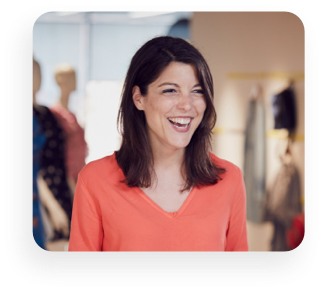 Visual Merchandising Manager
Our stores aren't just popular because of the affordability of our products. They're popular because of the positivity that greets you as soon as you walk through our doors. As one of our in-store Visual Merchandising Managers, you'll enhance customer experiences through the way your store looks and feels. You'll bring our vision to life – not only by keeping our mannequins on trend, but by delivering high standards and by ensuring the right products are front and center. Using your Merchandising experience, you'll excite customers with the latest looks and give our stores that Primark sparkle. Because you lead our next look.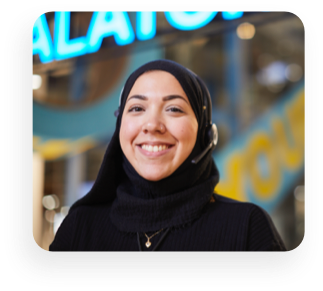 Department Manager
Your job as one of our Department Managers is to develop a high-performing and engaged team. You'll lead that team in providing a great shopping experience for customers – while sharing your retail expertise to make your team stronger. This is your opportunity to drive departmental success, all while keeping customers happy. It's a balance – but we know you'll thrive. Because you love customer service and sales.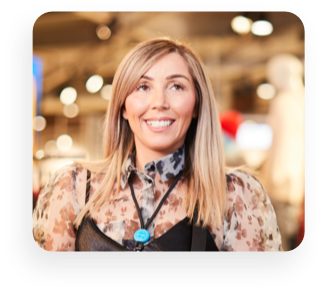 Assistant Store Manager
As an Assistant Store Manager, you'll support your Store Manager in leading your team. That means delivering amazing customer experiences, driving commercial performance to maximize sales and rewarding those with exceptional team spirit. Our stock will become your responsibility, stakeholders will rely on your input, our targets will be your priority, and colleagues will look up to you. It's a big challenge, but with the right experience behind you and plenty of scalable opportunities ahead, this is your time to push the boundaries. Because you want to step up.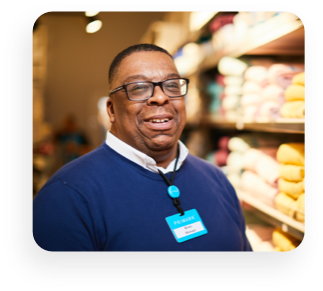 Store Manager
Lead one of our stores as Store Manager. Together with your Management Team, you'll set your store's vision, all while fostering an environment that delivers exceptional customer & colleague experiences and produces outstanding business results. You'll grow our company through your people leadership, top-performing sales, and entrepreneurial spirit. Here, you'll push us to exceed our targets and inspire your high-performing team to grow rewarding careers. Because tomorrow's retail is in your hands.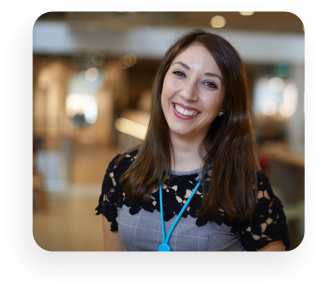 People and Culture Supervisor
As a member of our in-store People and Culture team, you'll bring HR to the sales floor. From sourcing candidates and onboarding future colleagues, to caring for current teams and promoting a culture of support across the store – you make people your priority. And just as you invest in our people, we'll invest in you. Flexibility, training, inclusivity, and plenty of opportunities for you to thrive with us. Here, you can influence retail for the better. Because you're a people person.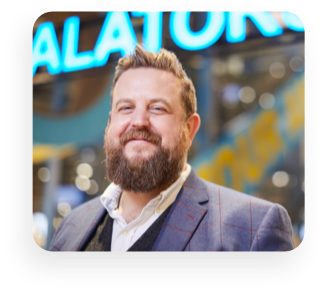 People and Culture Manager
As our in-store People and Culture Manager, you'll business partner with your Store Manager to deliver an amazing colleague experience, while leading your team in overseeing all HR requirements. From recruitment and employee relations to training and development, to payroll and community initiatives and wellbeing – your responsibility revolves around people at Primark. Experience in retail, hospitality or distribution will help you drive our success. And if you want to further your experience, there are opportunities to grow as you expand your career with us. Put your expertise to work and drive our people agenda forward. Because you can see the big picture.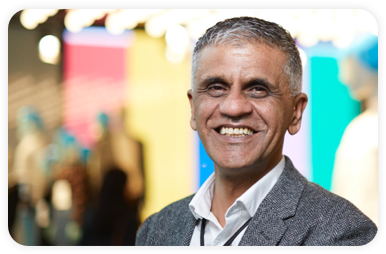 "The career progession here is absolutely endless. You've got colleagues who started as part-time on the weekends that are now store managers in Belgium, France and Holland."
Sonny, Assistant Store Manager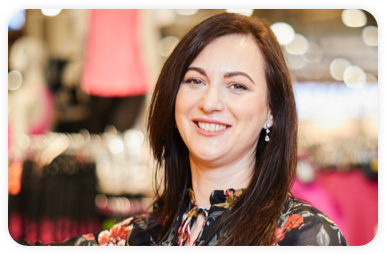 "You'll need people skills, positivity and energy to succeed here."
Lenuta, Department Manager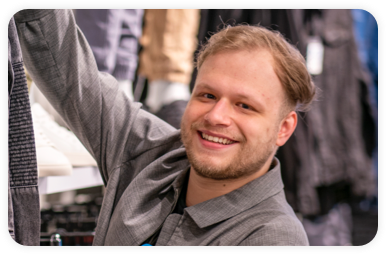 "I love the diversity in Primark. You will meet so many amazing people, you will gain so much experience and you are guaranteed proper training."
Jan, Department Manager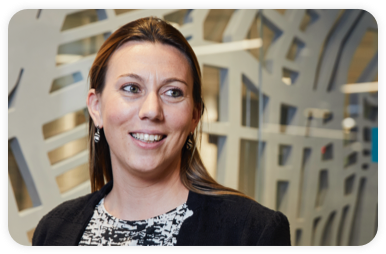 "What I like best about my day-to-day work is having the freedom to organize my day as I wish."
Katrien, People and Culture Manager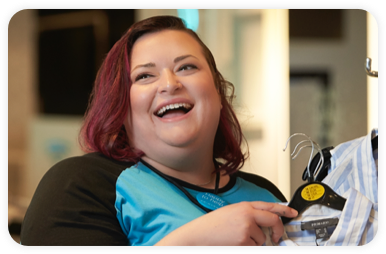 "I've met people here that I will be friends with for the rest of my life."
Karen, Retail Assistant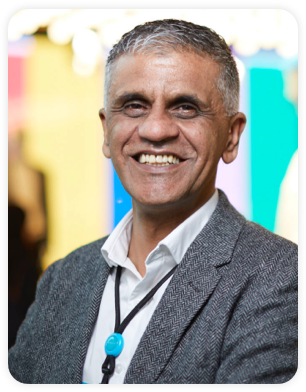 Sonny

, Assistant Manager

"After spending some time at our store in Leicester I was part of our expansion program in Holland. Honestly, I had managers talking to me about relocating and helping to lead stores there. If you're up for it, you really can. It's so flexible.

I've never seen such incredible career progression. It's one of the few places where you can go from working weekends to managing stores in 3-4 years. It's fair to absolutely everyone. But a big part of the reason isn't just the opportunities that come with being part of a fast-paced, expanding business. It's the training too.

When I first started, it took me a while to get used to the pace, even though I joined at management level. But Primark gives you everything you need to succeed."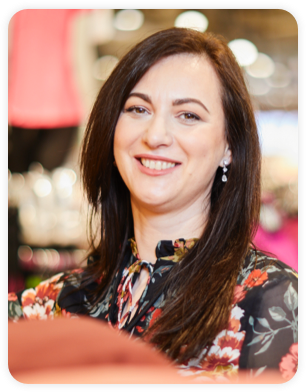 Lenuta

, Department Manager

"The energy here at Primark is really special. I've always loved working with people, but the busy environment is unlike any other. And I'll never forget my interview. It was my first one ever; all I knew was to dress professionally. They made me feel so comfortable. I never applied for any other job. I didn't want any other job. I knew Primark was for me.

I've always been a very organized person, so the first thing I do in the morning is plan my day. I thrive on routine, but we've recently been introducing new ways of working across all our stores. It's been such an exciting challenge implementing these changes – the best part? I've been the one training our managers, supervisors and colleagues at Stratford in these new ways. It was quite a big responsibility but one that I fully embraced and enjoyed. We even got 100% sign off in the end. A fantastic result.

Soon I'd like to take the next step up to Assistant Store Manager. It would be a challenge, as I'd be managing other managers – which is a slightly different ballgame. I've only been a manager for eight months and it's been fast, I've already done so much and going that step further to Assistant Store Manager means I'd be able to take on even more responsibility."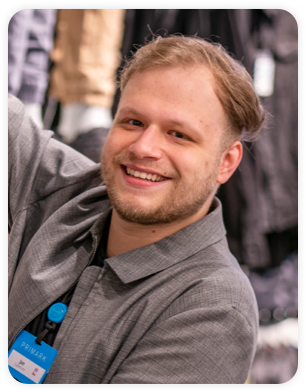 Janem

, Department Manager

"Before joining Primark, I worked in retail, among other things as a department manager and store manager, but I wanted something new. I was looking for something to fulfil my ambitions – and I found it at Primark! In my previous job, I had already opened a new store, but opening for a completely new market is incomparable. Lots of fresh faces, new challenges, and most importantly a lot of satisfied customers. It's amazing!

In preparation for the opening of the store, I felt most proud of my work. Store layout planning, shift scheduling, the first order of products – and of course the store opening day.

When I started, I was surprised by the number of colleagues in the store, each responsible for their department. It's the best organization I've ever seen in retail. Working at Primark is definitely worth it. Come and join us!"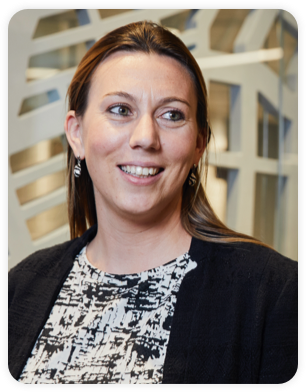 Katrien

, People and Culture Manager

"I don't work alone – we are always part of a team when we work at Primark. As long as we determine our objectives together, I am free to define how I want to achieve them.

Here, no two days are the same. Mainly because I am in a People and Culture generalist role. Together, with my People and Culture Supervisor, we deal with all human resources related topics for the Primark store in Hasselt, from planning and schedules to the timely payment of salaries. We are part of a growing company, and we operate in a very fast-paced environment. There are always new things happening, including things you may not have planned. You have to be resilient and enjoy taking on new challenges every day.

I feel that sense of trust across the whole organization at Primark. I also feel that I can personally trust the people I work closely with. For example, I completely trust my People and Culture Supervisor to replace me at the store when I am on vacation. I know she will do the job properly; I trust her to make the best decisions in my absence."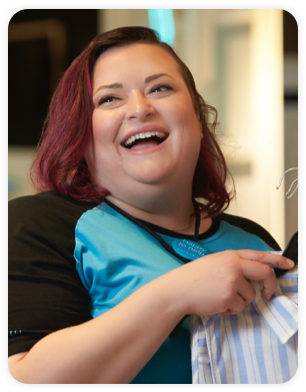 Karen

, Retail Assistant

"I love helping people and interacting with our customers. As a Retail Assistant, I help them find clothes that will fit and make them feel fabulous! My favorite part is their smiles when I tell them they look great in an outfit they picked out and are considering purchasing.

I work with all kinds of people, from moms to students, and they are some of the best people I have ever had the pleasure of working with. We are like a family. I truly love seeing them every day!

I love my hours! I open the store and am out by 6:30 p.m. on weekdays, which means I get to be with my family for dinner every night. I can see my nephew on my days off, which are set, so I never have to worry about what my schedule is from week to week. I've found Primark hours to be very flexible, and I've seen how this schedule works great for all the students we hire."

People are at the heart of what we do at Primark, so it's essential we provide the right environment to perform at your very best. That's why we offer a whole suite of benefits that put you first. Get to know how your work can work for you!
MOBILITY
Enjoy career opportunities spanning the US.
LEARNING
Develop your skills online and in-person with our broad range of courses.
Discounts
Stay amazing with colleague discounts in store.
Predictable Schedules
All hourly colleagues work a consistent schedule with the same hours week to week, so that you can plan your life.
Time Off
Take a break with all colleagues (including part-time) eligible to earn paid-time off each calendar year.
Leadership
Become a leader with our management development programs.
Support
Explore our wellbeing initiatives and Employee Assistance Programme (EAP).
Balance
Work your way by enjoying our flexible approach and accommodating shifts – with a consistent schedule each week, so you can balance life outside of work with your role at Primark.
401(k)
Secure your tomorrow by contributing to a 401(k) plan.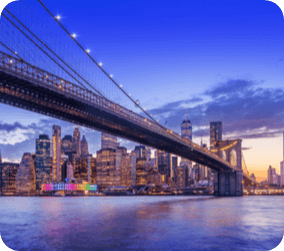 New York State
From Long Island to the boroughs of New York City and Upstate New York – we're opening top-quality stores in top areas. Help us get more up and running in places like Buffalo and Albany or join us on our buzzing Brooklyn shop floor. Because our opportunities are borderless.
Explore opportunities >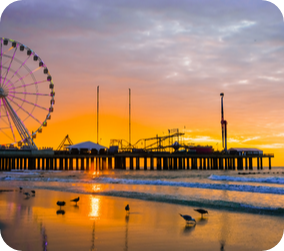 New Jersey
We're in New Jersey – and we're going from strength to strength! This is where retail thrives and where your next fashiontastic career opportunity could be waiting. Find out more about working in our new and existing New Jersey stores – and bring your passion to our family. Because your support makes all the difference.
Explore opportunities >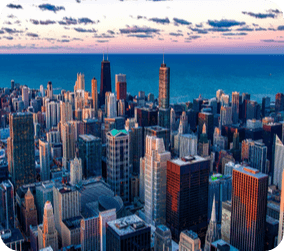 Illinois
Did you know? Our stores in Illinois are the furthest west in the entire Primark business. To Downtown Chicago and beyond, join the Primark team and make our customers' wildest fashion dreams a reality in the west. Because you have what it takes.
Explore opportunities >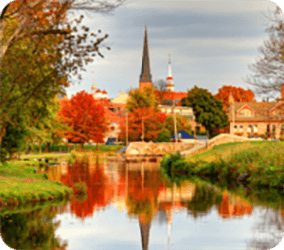 Maryland
We're setting our sights on the Mid-Atlantic – opening our first store in Maryland next year! No matter where we grow, we're always open to new trends, fresh faces – open to you. Get your career off to a flying start as we evolve together. Check out our future opportunities. Because you'll write our next chapter.
Explore opportunities >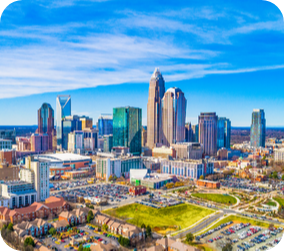 North Carolina
We're soon to launch in Southeast US – with our first store opening in the Charlotte Metro area next year. Come join the team and bring our brand to this exciting new market. This is a chance to work fast, connect faster and put community spirit at the heart of your career. Because we connect communities.
Explore opportunities >