So why is Primark such a brilliant place to work?
The non-stop, fast-paced culture? The fun fashions everywhere you look? The chance to grow and grow and grow?
Well of course.
But that's not all. Because if you look beneath the surface, at the beating heart of our culture, you'll find an unshakeable commitment to diversity and inclusion.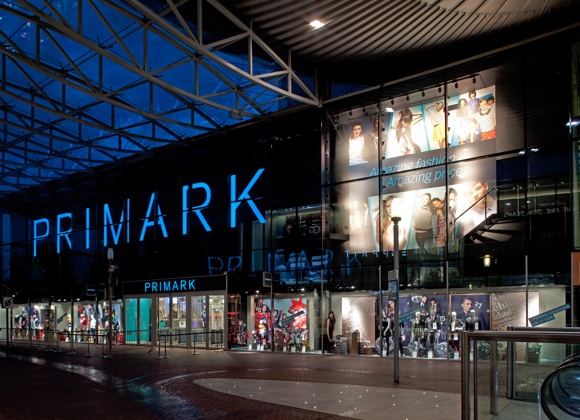 Our differences make us stronger
Each and every one of us makes Primark special. We've an environment where people are valued, and individual differences are celebrated and leveraged.
Whoever you are, it's your skills, your qualifications, your potential and your attitude that counts. If they're right, then you're right.
It's simple. It's fair. And, most importantly, it means you can be you.
The official diversity line
Just in case you'd like to see the official diversity line from our Equal Opportunities policy, here it is, in all its glory:
"Primark Stores Ltd is an Equal Opportunities Employer. The purpose of this policy is to demonstrate the Company's commitment to an environment of equal opportunities to both employees and potential employees.
The Company does not permit unlawful discrimination of any kind against any person on any grounds, including colour, race, creed, ethnic origin, religion, sex, marital status or disability. Unlawful discrimination is defined as treating any person less favourably than others would be treated in similar circumstances.
All the Company's personnel policies are based on Equal Opportunities and fair treatment, ensuring the promotion and practice of equality of opportunity for all."
Our Behavioural Competencies:
These are the skills, knowledge and behaviours that enable us to perform at our best, as individuals and as a business:
Working with others – we work with each other and bring the best out of our people.
Decision-making – we make sense of information to make the best decisions for Primark.
Self-direction and agility – we plan ahead and keep going to sustain Primark's future growth.
Customer experience – we keep our customers, both internal and external, in mind in everything we do.
Innovation – we develop new ideas and push the boundaries to continuously improve.
And let's not forget about behaving ethically, either
Some people seem to think the only reason our prices are so low is because we cut corners. So let's look at that for a sec.
Yes, we keep prices low and we're proud of that. But we also ensure a fair wage for everyone who makes our clothes, help our factories become greener, promote the importance of children's education and more besides. How?
Because we're just plain smart. We place massive orders of stock at the same time, and long before we need it, so that we can get the best deals possible.
And we're pretty savvy when it comes to social media – we rely on our millions of followers on Facebook, Twitter, Instagram and more to get the word out for us.
These are just two of the reasons we can keep costs low.
And cost is just one of the areas in which we show, day-in and day-out, what an ethical company we are.
So, if you still think we cut corners, learn more about our ethics.
Recently viewed jobs
No recently viewed jobs found.