Meet Kayla. Retail Supervisor.
I have been at Primark a year and was just made a supervisor. Before I was working here, I was at a Harvard tour company. I was attracted to Primark because of the bright and happy environment. Everyone I've met is incredibly nice, and when I first started they all made a point to show me around. There's always a lot of uncertainty starting a new job, but my transition into Primark has been a great experience.
More than a job
The people who work at my store are compassionate, kind and helpful. They stop what they're doing to lend a helpful hand. Joining Primark is more than a job – you're joining a community. It's a lot easier to get through a shift when you are surrounded by people who are working toward the same goal: Providing our customers a great shopping experience.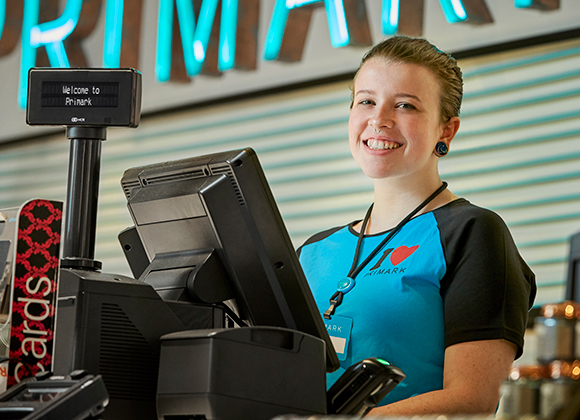 I'm set up for success
I always strive for improvement – wherever I'm working. But not all companies give you the proper resources and training to get to where you need to be. I'm really pleased that Primark has provided me with management, business and customer service training. My responsibility is to make a safe and happy work space for customers and employees.
The Primark environment is bright and happy.
Great work/life balance
I enjoy playing video games in my spare time, and my flexible schedule gives me the time to do so. I think having that balance makes me a happier, more focused, and overall better worker.
Recently viewed jobs
No recently viewed jobs found.