Meet Ruthie. Retail Supervisor.
Since day 1, I've felt like I belong at Primark. Everyone is so welcoming. We're more like a family than a team. I think it's really rare to find people you can work well with and be friends with, but I've definitely found that at Primark.
Excellent benefits
You're given everything you need to grow. Primark has excellent benefits. I have grandchildren, and I'm able to buy them things at Primark. I feel good that I can support my family because when they're happy, I'm happy.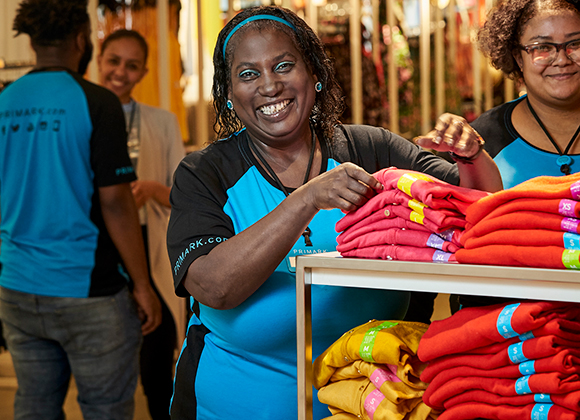 A multi-cultural experience
I love that every day I meet new people from all around the world. Everyone I encounter, from our customers to my coworkers, brings a new perspective and teaches me something. Sometimes you'll have customers come in the store looking for a suit and you'll find out they're going on a job interview. Everyone has a different connection to clothing and I love asking questions to learn more about each person's story.
Primark gives you everything you need to grow.
Feeling fabulous
I take care of all cashier needs and fitting rooms. It's important to me that no one leaves here less than fabulous. I think the right outfit can completely change your outlook. Primark gives me the opportunity to help people turn their day around. It's a wonderful part of my job.
Recently viewed jobs
No recently viewed jobs found.